Professional Development Opportunities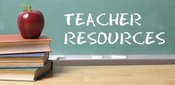 We are in the process of building our PD calendar of events for the year. You can view and register for open events by clicking the calendar icon and selecting your event from the calendar.
ISBE update 10/24/2019: Please share this information with your educators! Please remember that beginning with the 2015-2020 renewal cycle, and every cycle thereafter, there are no longer any reductions for licensure renewal professional development hours. There will no longer be any reductions for advanced degrees since "pre-July 1, 2014" activities, as allowed under 25.800(e) of Administrative Code, were last applicable to FY 2019 license renewal.
Below is the baseline number of professional development hours educators will owe for license renewal, beginning with licenses renewed this spring/summer:
Licensees Holding National Board for Professional Teachers Certification: 60 hours

(if serving in an administrative role, 1 Administrator Academy per year is also required)
Teachers who are not National Board Certified: 120 hours
School Support Personnel who are

not

National Board Certified or

not

IDFPR or nationally licensed*: 120 hours
Administrators who are not National Board Certified: 100 hours + 1 Administrator Academy per fiscal year
*Holding IDFPR or applicable national licensure will fulfill all 120 hours of professional development for school support personnel.